The Energy Institute & COVID-19
Message from the Chief Executive
While the world's populations continue to minimise their movements to limit the spread of COVID-19, many in the energy sector workforce are continuing to play an indispensable role keeping supplies of fuel and electricity flowing. I'm proud to work in a sector that routinely delivers for all our day-to-day lives. The Energy Institute is here for you – our members, partners and customers.
In these exceptional times, we are taking steps to ensure the well-being of our staff and volunteers, while at the same time continuing to provide, as far as possible, the products and services you expect. In line with the advice of the UK Government, the EI staff team in London continue to work from home. This should largely be invisible to you - you can contact us as you would normally by email, phone or live chat on our homepage, and continue to use all of our digital services.The library in London is temporarily closed but the e-library is as ever available 24/7 for hundreds of books and millions of articles.
We will not be holding face-to-face events, meetings or training in the UK until at least September. Where we can, we are moving them online; where this is not possible, they are being rescheduled, or in some cases cancelled. Activities in other parts of the world will depend on local advice and the website is being kept up to date.
For advice on the virus and ways to avoid contracting or spreading it, please consult the health advice links on this page. I'd also like to point EI members to our Benevolent Fund link below, which offers 24/7 access to confidential advice and support on any financial, legal or personal issues you may be facing.
I hope you find the other materials on this page useful too, including our recommended reading and listening list, which is being updated weekly.
We will continue to keep all of this updated as the situation evolves. In the meantime, I hope you and your families stay safe and well.
Louise Kingham OBE FEI
Sources of information and advice
Online events and training
Level 1: Certificate in Energy Management Essentials
This 60-hour online course provides participants with all the essential knowledge and skills they need to save energy, reduce operational costs and carbon emissions, comply with legislation and meet their organisation's environmental goals.
Read more »
Level 2: Energy Management Professional
A 200-hour online course and qualification providing all the knowledge and skills required of a professional energy manager. This is the EI's most extensive energy management training offer, covering more than 20 different topic areas.
Read more »
EnergyAware
This EI certified, innovative 30-minute online tool will help your staff create a customised, actionable checklist of behaviour changes and smart technology decisions that they can take away and implement, in order to reduce energy usage. Depending on the size of your organisation, prices start from just 30p per user.
Read more »
Corrosion Under Insulation
This online course was developed by INSPECTEGRITY in a project supported by the Oil & Gas Technology Centre (OGTC) and will be enable delegates to: understand how Corrosion Under Insulation (CUI) occurs, understand why CUI is such a threat to asset Integrity, and know where to look and what to look for.
Read more »
Shorter online courses
With over 50 options to choose from, courses include Energy Management, Risk Management, Environmental Awareness and more. You can search by keyword on the left-hand side.
Read more »
Reading and listening from the EI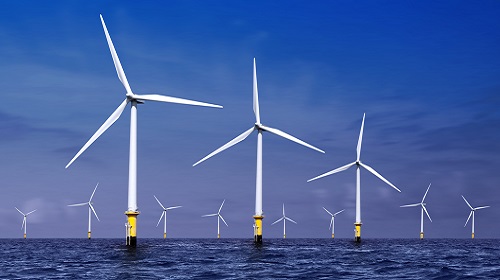 Innovative solutions found for offshore wind workforce during pandemic
As the offshore wind sector adjusts to working with increased physical separation during the ongoing COVID-19 pandemic, G+ Global Offshore Wind Health & Safety Organisation, in partnership with ORE Catapult, KTN and the Workboat Association, has recognised five organisations for initiatives to improve operational safety.
Read more »
How do we build a global energy system fit for the future?
Generation 2050 launch webinar, a major new project initiated by the Energy Institute that aims to provide a platform for young professionals around the world to have a louder voice in the big debates about climate change and access to energy.
Read more »
Hydrogen – the next great enabler?
Energy Institute President Steve Holliday FREng FEI sees hydrogen as an essential net zero solution, but it faces two big hurdles…Upgrading the Climate Change Act last year from an 80% cut in emissions to a net zero target fundamentally changed the debate about our future energy system.
Read more »
A green recovery – how does the UK get there?
Greenpeace and the Aldersgate Group of businesses, NGOs and public sector bodies are among many to set out their blueprints for a green recovery from the COVID-19 pandemic.
Read more »
Future fit: how today's graduates can equip themselves to stay ahead
As students around the world graduate, Sue-Zhen Yong reflects on the benefits that membership of the Energy Institute can provide in a period of uncertainty.
Read more »